Monies was founded in Copenhagen in 1973. The company was born from an interest and love for unconventional natural materials and avantgarde design. Since then, Monies has grown to become a brand that is known and admired for its bold and extravagant designs.
Year 2023 is a milestone for Monies. It marks an anniversary of five decades and the beginning of a new era with Karl Monies, son of founders and creative minds Gerda and Nikolai Monies, as lead and creative director. And so, the story continues with second generation and a clear vision.
"We invent our own future based on the past. I have new concepts and ideas to manifest, but always with the utmost respect for Monies' history and DNA", Karl Monies states.
Our methodology is simple: Keep nature's uncompromising design when possible. Appreciate its unconventional compositions and obey its relentless determination. All materials have their own individual expression and story to tell, and it is our task to convey the story.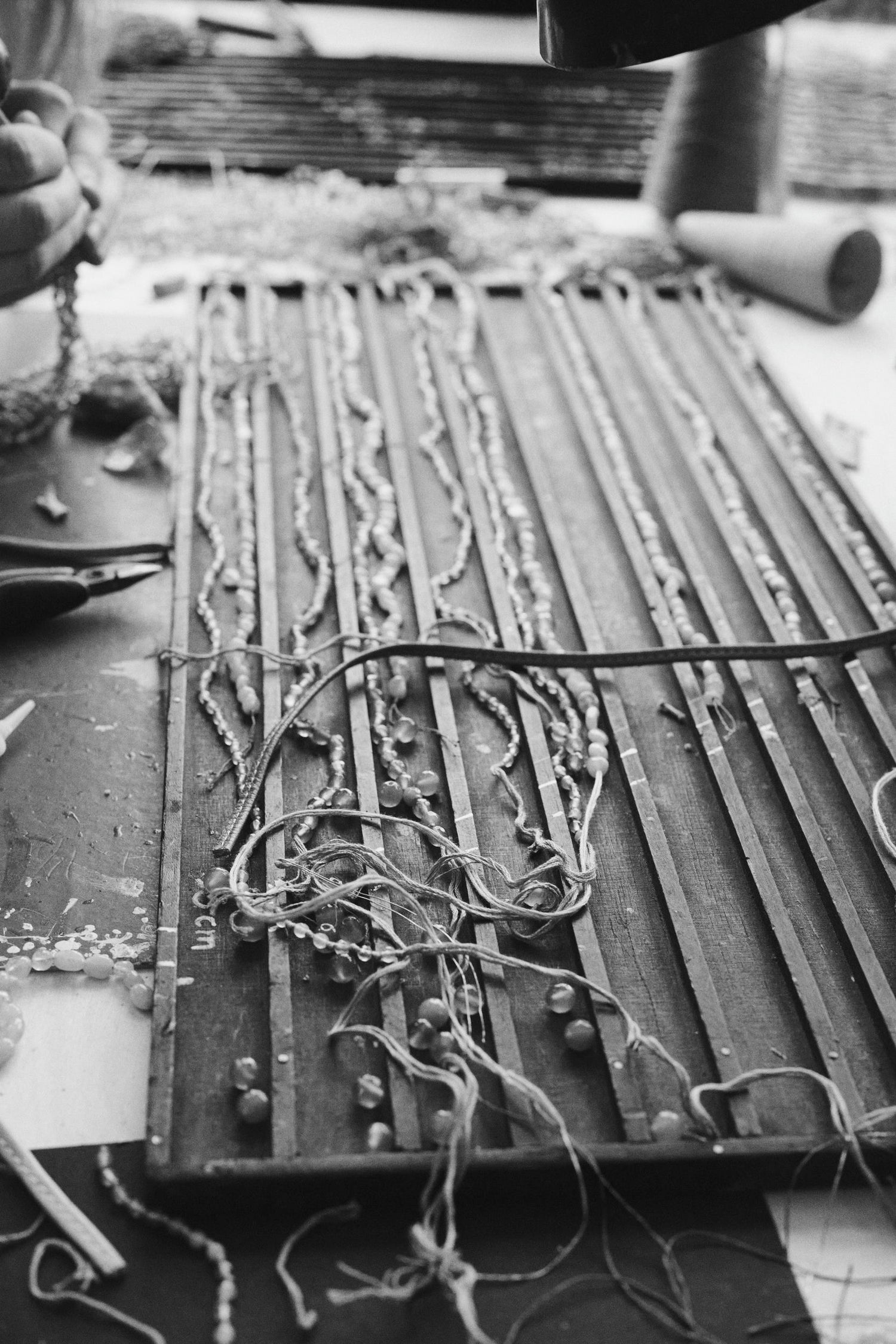 One of a kind
Timeless designs in exclusive materials. Each piece of jewellery is unique and defined by the naturalness of the material. Some pieces come easily; others remain unfinished for months while waiting for that one specific stone to make everything complete. 
Pearls
A collection of jewellery in baroque and freshwater pearls. Expressive and classical at the same time. Once a year updated and calibrated to stay relevant and exciting.
Collection
Bi-annual collections composed by small capsules of matching jewellery in a playful universe enabling you to mix and match sets of necklaces and earclips, bracelets and pendants. Collection items are available throughout an entire season.
Core
A collection of bestselling jewellery from previous collections. Some items were designed decades ago by Gerda and Nikolai, some by Karl Monies last year. One thing to be sure of: The iconic chain necklace will forever be part of this collection.